Setting up DaVinci Collaboration mode with your OWC Jellyfish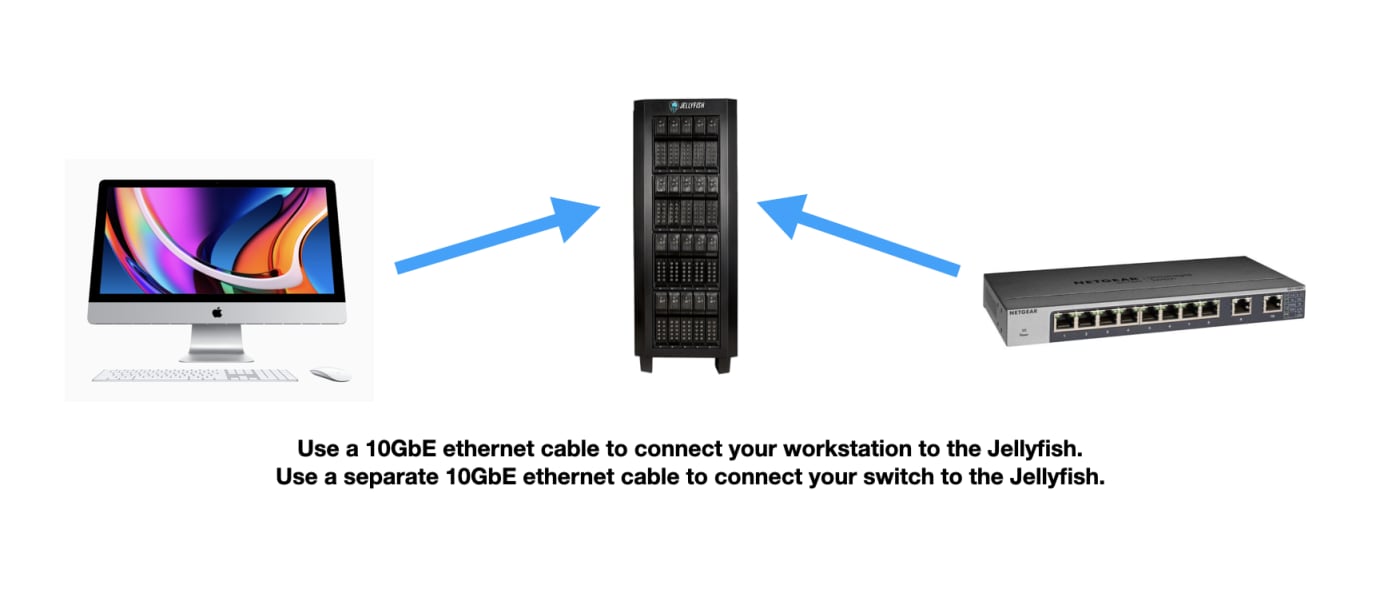 Step 1:
Open DaVinci Resolve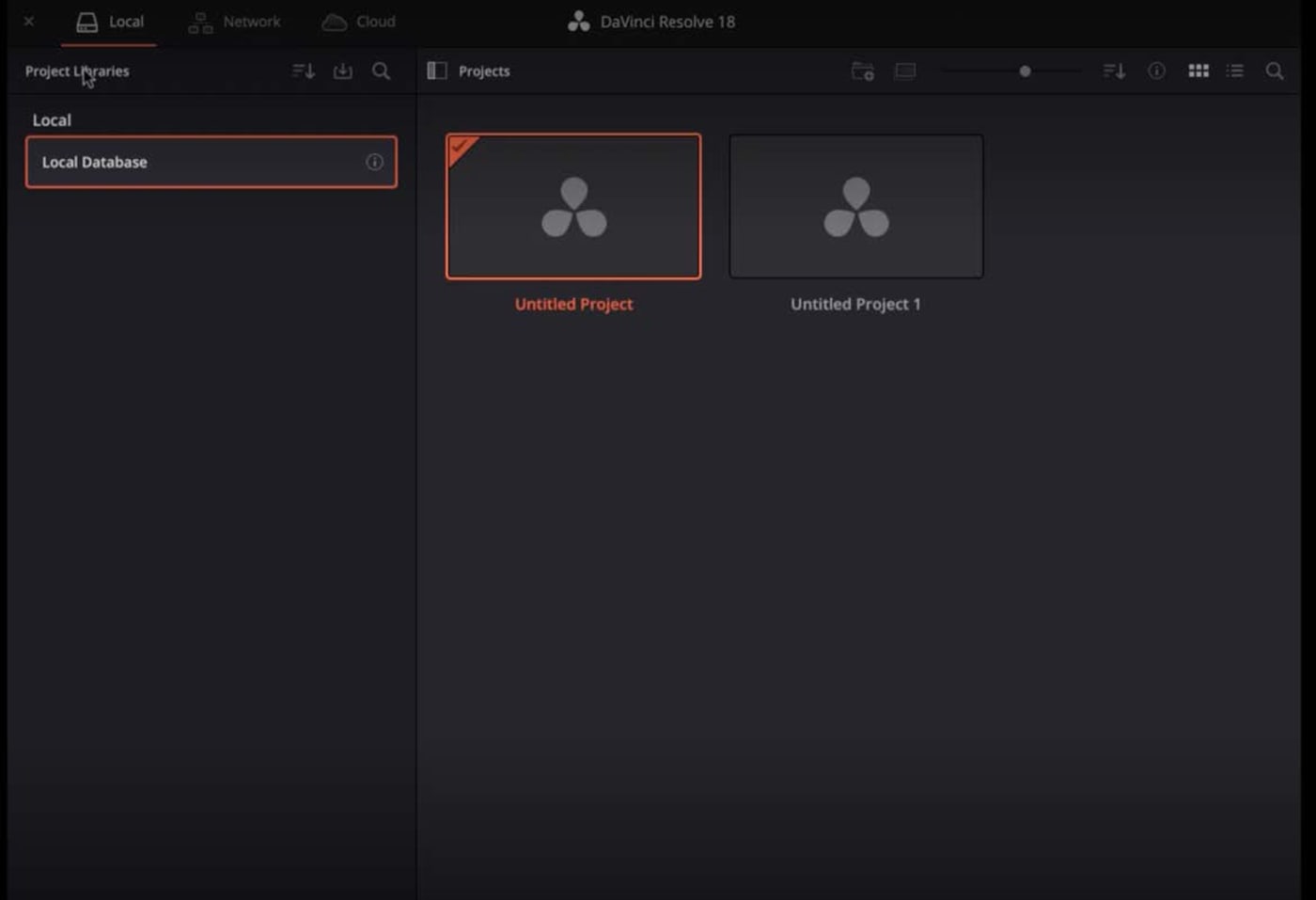 Step 2:
Click on the Network tab, then click 'Add Project Library'.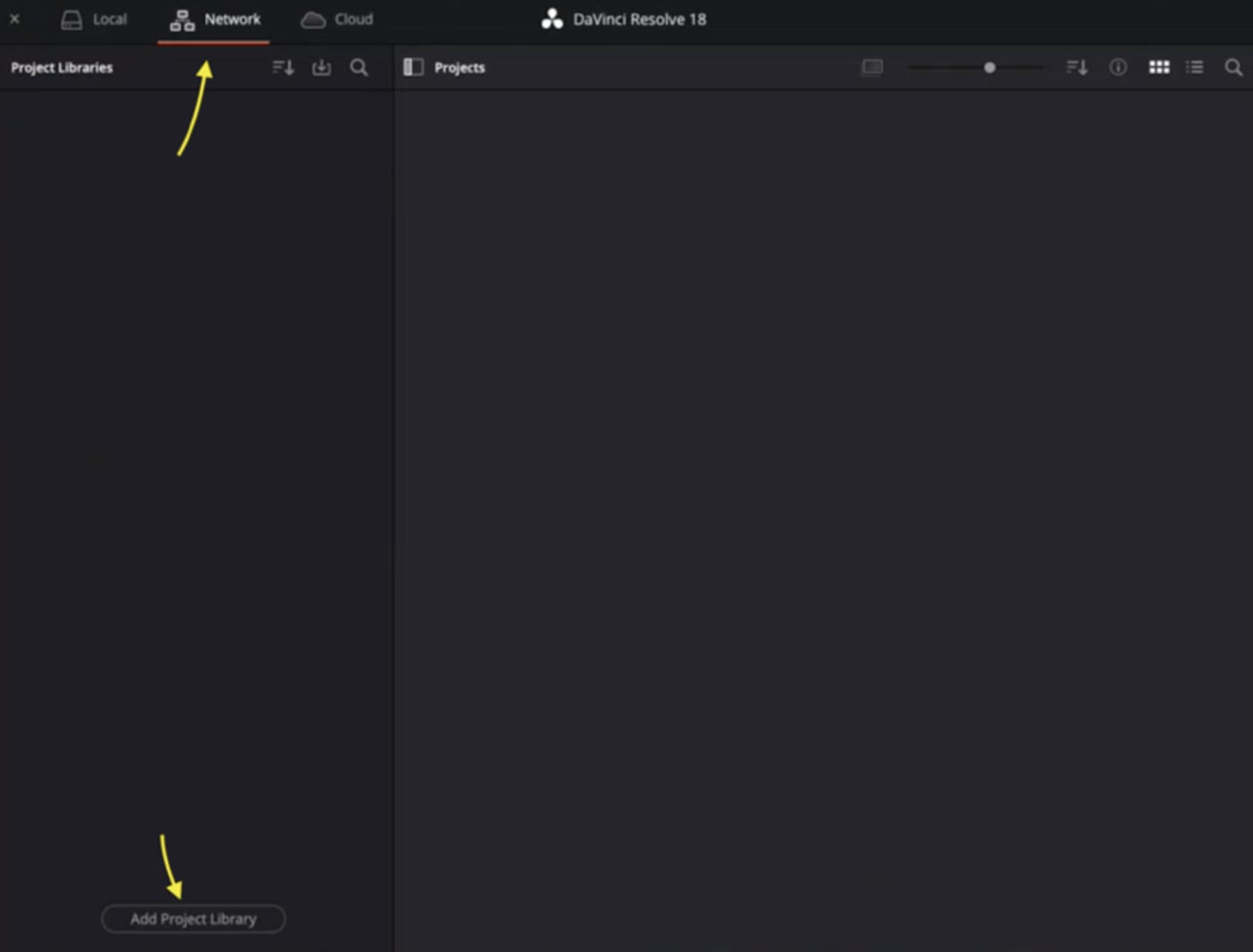 Step 3:
Give your library a name. For 'Location' you will want to input the IP address that your OWC Jellyfish uses to connect to your switch. You can find this on the OWC Jellyfish Manager Networks page (this will typically be the port that has DHCP enabled). Then enter the following username and password
Username: postgres
Password: DaVinci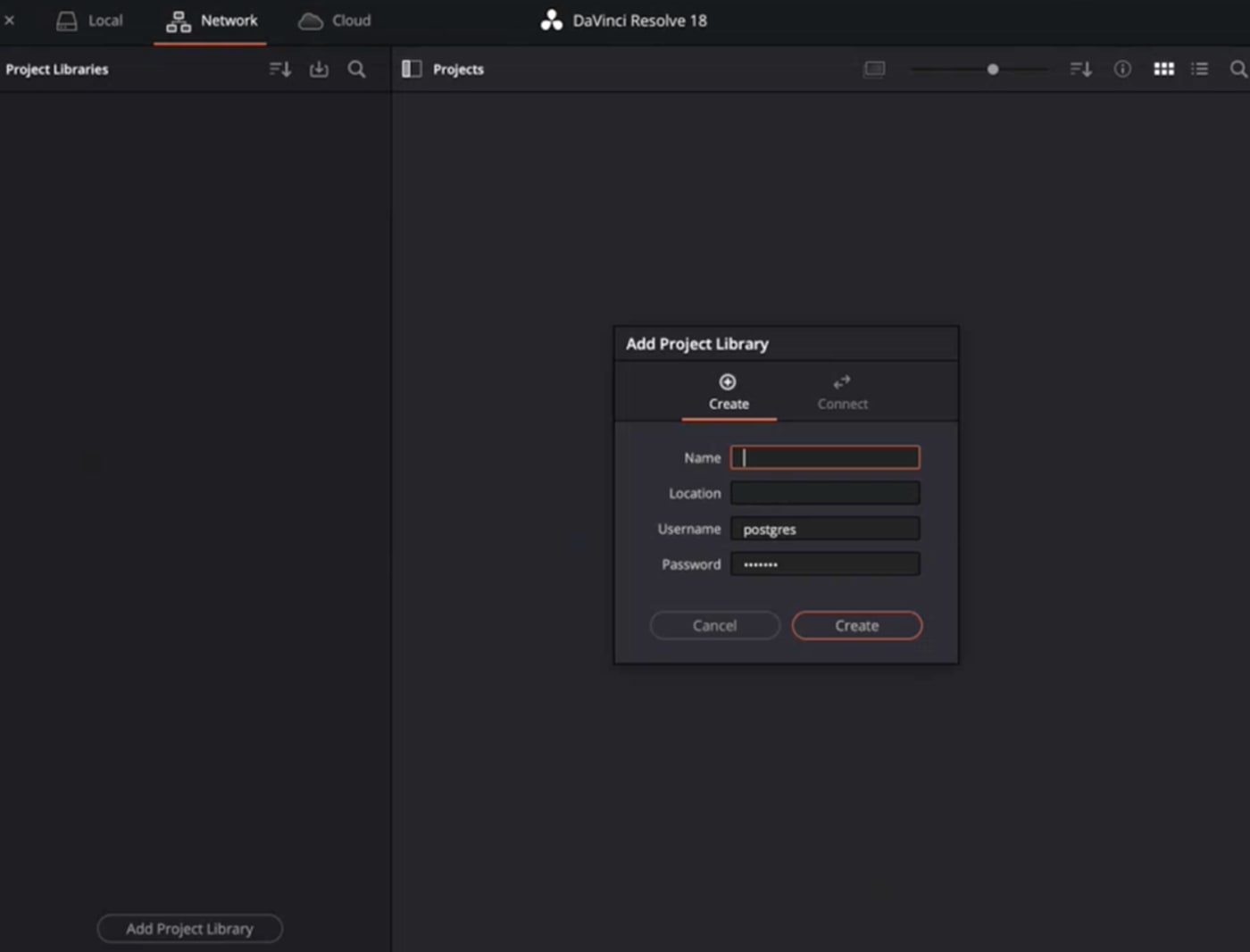 Step 4:
Click 'Create' to complete the setup. Your Project Library will now be available for use in DaVinci Resolve.
Note: If you wish to connect to an existing Project Library, you will perform the same steps, except that you will type in the name of the existing Project Library instead of making up a new one.