Connect your Mac using OWC Jellyfish Connect
A step-by-step guide for using the OWC Jellyfish Connect app (macOS) to get up and running with your OWC Jellyfish.
Follow the instructions in our setup guide in order to establish the physical connection between your OWC Jellyfish and your Mac at www.lumaforge.com/setup

If you haven't downloaded and installed OWC Jellyfish Connect for macOS yet, please go ahead and do so from here.

When you start the application, it will show up in the menu bar of your Mac.

In a few seconds, your OWC Jellyfish should appear under Discovered on the Setup page.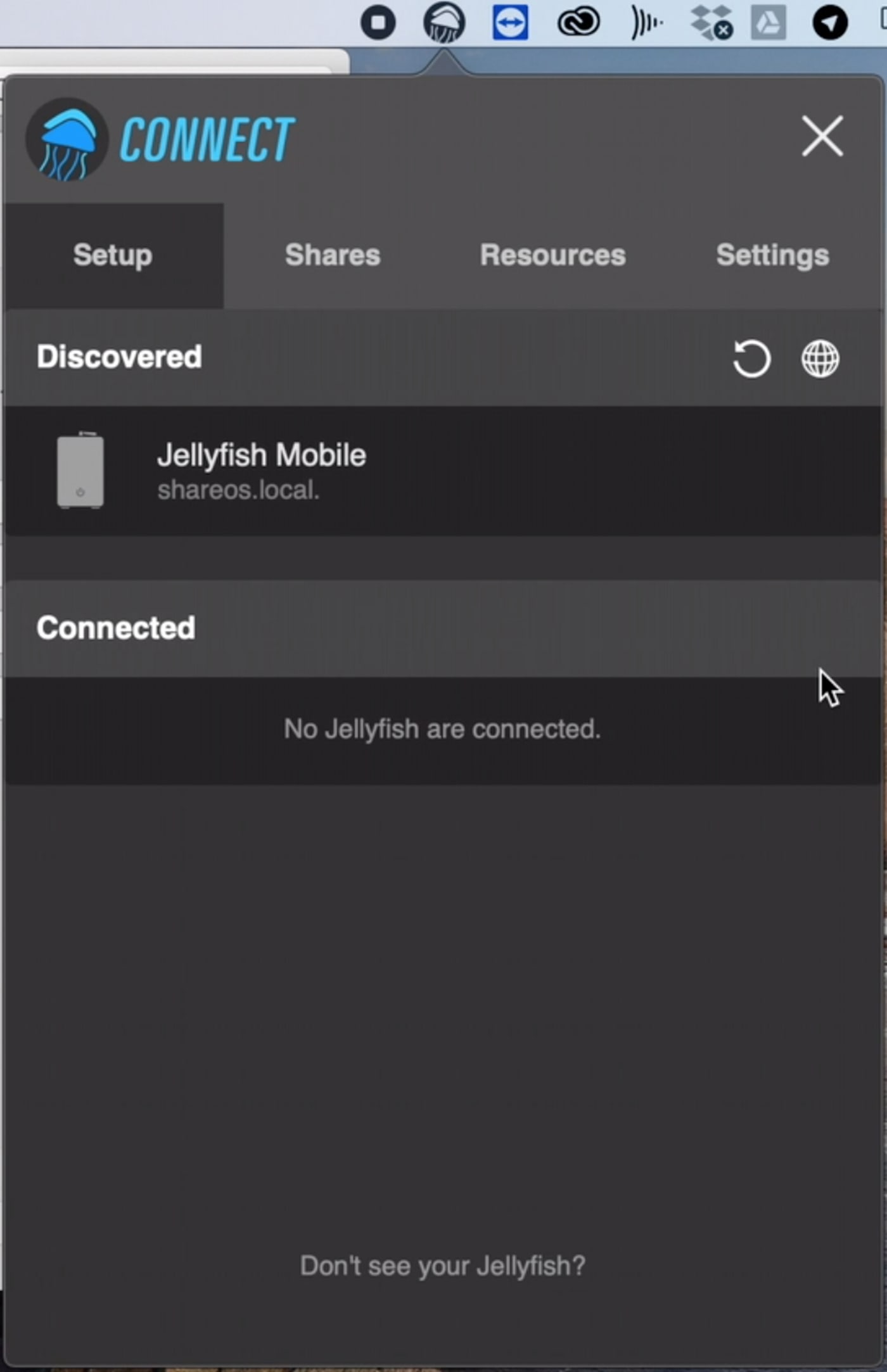 Click on the discovered OWC Jellyfish, and a new window will load to confirm the settings. Keep in mind that the OWC Jellyfish Connect app is changing some network settings and other configurations on your Mac, so you may be prompted to enter your Mac's admin password a few times.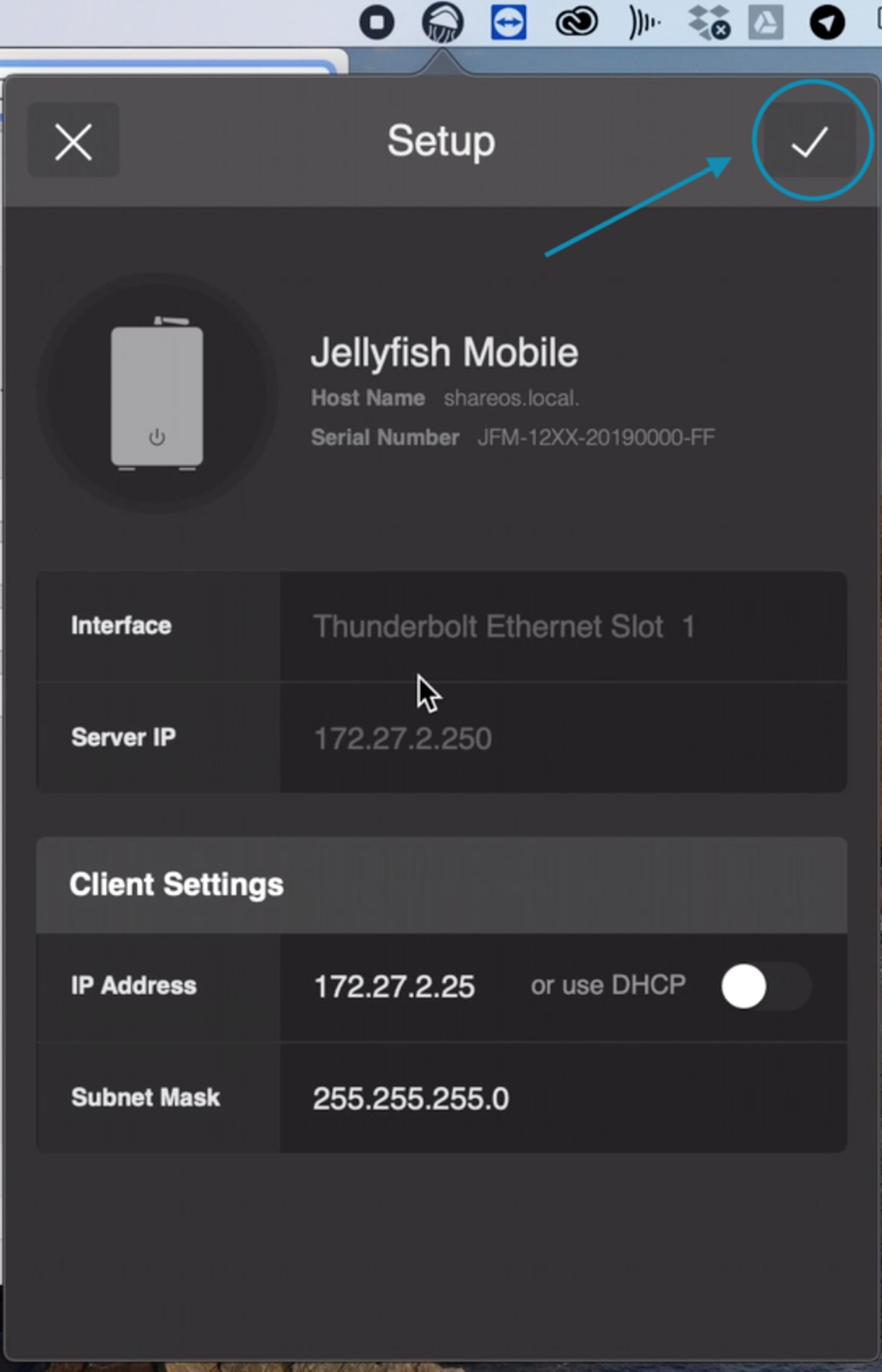 Once you have done this, OWC Jellyfish Connect will send you to the Shares page where you can mount the Shares that you wish by turning the button next to them on.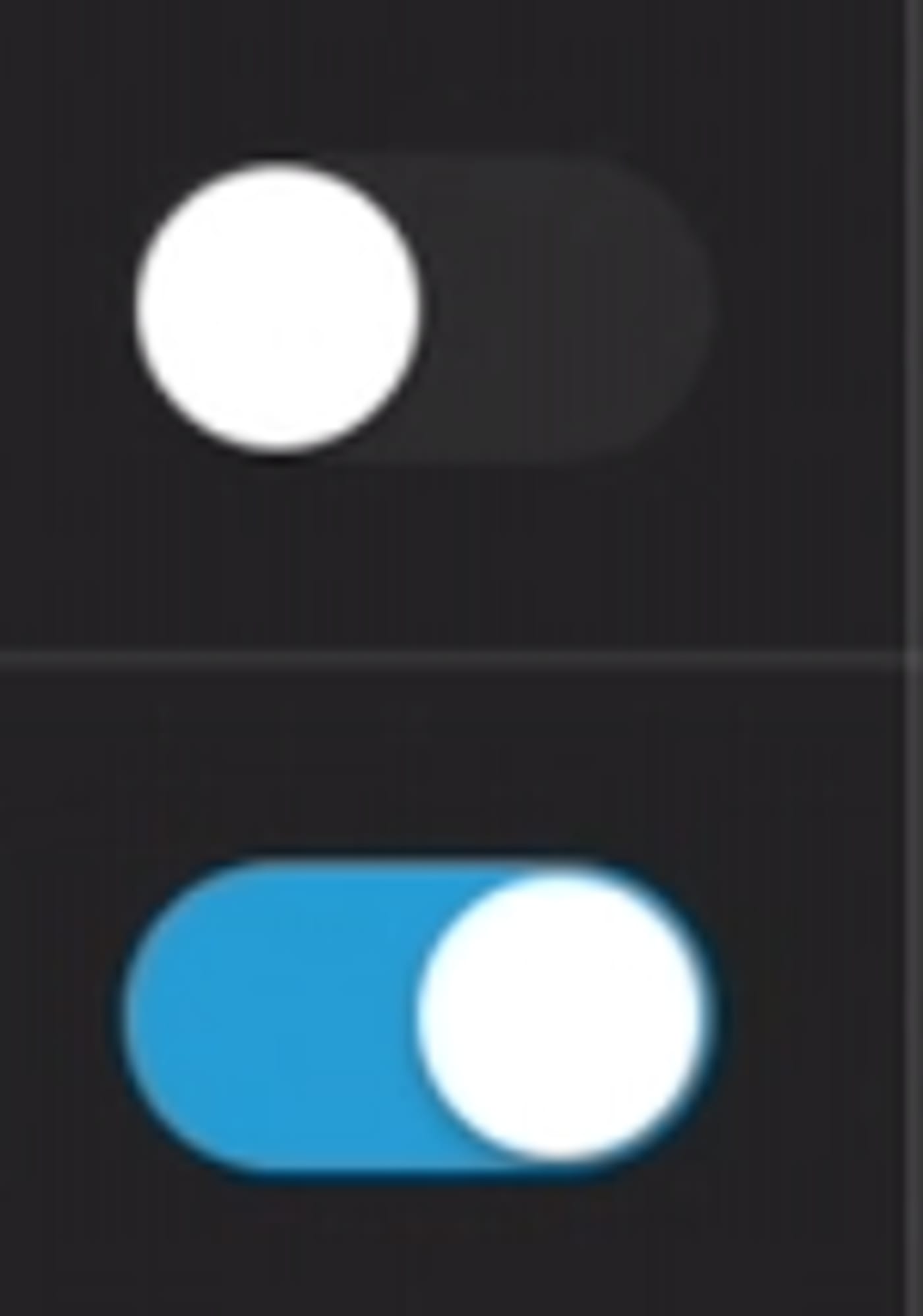 If you are mounting an SMB share, you will be asked for a username and password that have access to this share. By default, every SMB share has a default login of username: smb and password: smb. You can change the password, create new users, and assign them to read and write permissions using OWC Jellyfish Manager.

We recommend using SMB shares to most customers. NFS is helpful for some CGI workflows and applications that the majority of our customers do not use.

If you still aren't sure what is best, please don't hesitate to ask our team.

Once you mount, you can click the Auto button next to your share. This will enable the share to mount automatically when you restart your Mac.

Please make sure to change your Mac's energy settings as shown here to avoid disconnections when your Mac falls asleep.

For more advanced setups, please check out the rest of our knowledge base, or talk to our team.