Check your OWC Jellyfish's connection speed
You can check the performance of your OWC Jellyfish connection using a third party app like Blackmagic Disk Speed Test.
1. Download and install Blackmagic Disk Speed Test from the Mac App Store.
2. Open the application.
3. Click on the Gear button to select a target drive.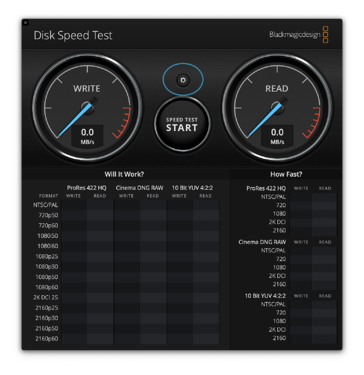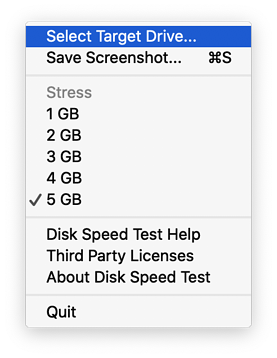 4. Navigate to a folder on the OWC Jellyfish.
5. Click Open.
6. Click the Start button.
You can start a Blackmagic Disk Speedtest on the OWC Jellyfish from multiple computers at the same time. However, keep in mind you will need to select a different folder from each computer.